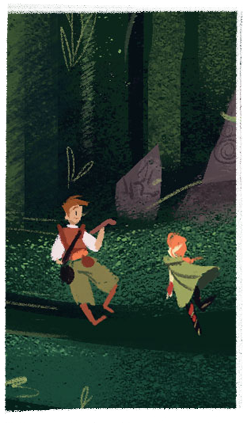 Welcome
to the land of Nothing!
We certainly got things don't be fooled.
This is a vast continent with ages of lore, traditions and blood.
Follow the adventures of an unlucky one as he travels from the Mourning Prayers to the Courts of Power and probably gets in more trouble that he can handle.
As the story unfolds this part will be updated so stay tuned!
---
The Creators
"Arey" and "Fy" are a couple of creative field workers who oddly enough became friends and started to create together.
Fantastic Tales of Nothing is the result of many hours of iddle talking an doodling.